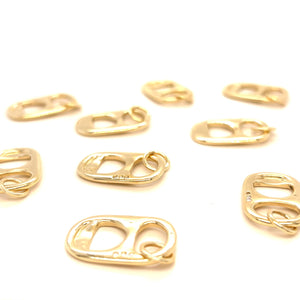 All of the pieces by CCWW Designs are collected, designed and handmade in the USA. All pieces are made with solid 14K or 18K gold and the finest precious stones and gems. 
The Pop Tops are from CCWW Designs Found Treasures Collection. Lost items that have been found and made into beautiful pieces to wear time and time again. This pop top is made from solid 14k yellow gold and adorned with three diamonds. Chain sold separately.
Please allow up to six weeks for delivery.